I'm on the eve of attending my first CES in Vegas. This is the city's biggest annual convention and it's the mecca for techno geeks. I'm heading in — wearing comfortable shoes — with the image of the wonderland filled with shiny chrome gadgets with blinky lights.
I'm going in with a Web Journalist filter looking for devices and technology that will help advance storytelling. It's going to be a big year for mobile devices for a lot cheaper, hopefully given journalists (paid or unpaid) the ability to cover and interact with their community better than before.
But, I have to admit, there is another image that has popped into my head has I begun to drift to techgeek dreamland. The one device, the one word that will forever live in infamy: CueCut.
[Insert groan here]
For those of you who missed it, be thankful. Basically it was a cat-shaped, scanning device that was a gateway to more information. Rumor had it this little piece of technology was going to revolutionize the print revenue model.
It didn't. And it was deemed an ultimate failure.
But while it didn't change the world back in the mid-90s, you have to admit the concept has started to pick up some stream. Sort of.
QR Codes have been big in Asian and for the last couple of years people have been saying they were going to sweep over America as the new way of getting information… like a CueCat! Oh. Nevermind.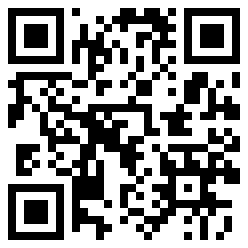 It hasn't yet, but don't rule it out with devices like the iPhone and magazine like Esquire Magazine trying to embrace new technology.
Okay, almost rule it out.
With that, you can also rule out the CueCat making an appearance at CES 2010 and count on some very cool gadgets… like a Parrot!
Did I mention I'm a dog person?