The inspirational quote mystery
There are a million Robert Hernandezes in this world.
I should know, I've been accidentally confused with nearly half of them.
Some are tattoo artists and some are journalists (not to be confused with these Hernandi)… some have financial "issues," some have children they've "forgotten," some have arrest warrants based on interesting life choices that can pop up in background checks.
I've been put in awkward situations multiple times because my namesakes make bad decisions. (Ask me about Marisa sometime.)
I thought I would stand out when I became a professor at a prestigious university.
That lasted a few months until I got email for Professor Robert Hernandez from another school on campus. (The school actually added me to their faculty listserv!)
Like everyone, I google myself and I even have a Twitter search for "Robert Hernandez."
Dude, some of them are creeps.
But the most dominate one on Twitter is known for this quote:
"It's not about having the skill to do something. It's about having the will, desire & commitment to be your best. -Robert Hernandez"
It's an inspirational quote that gets tweeted every hour, every day and I have no clue which one of the namesake said it.
So, I googled.
And haven't found anything.
I did find this site that collects quotes from people and makes them Pinterest-style images.
While the site had a couple from Robert Hernandez, I feel like this one is the most appropriate: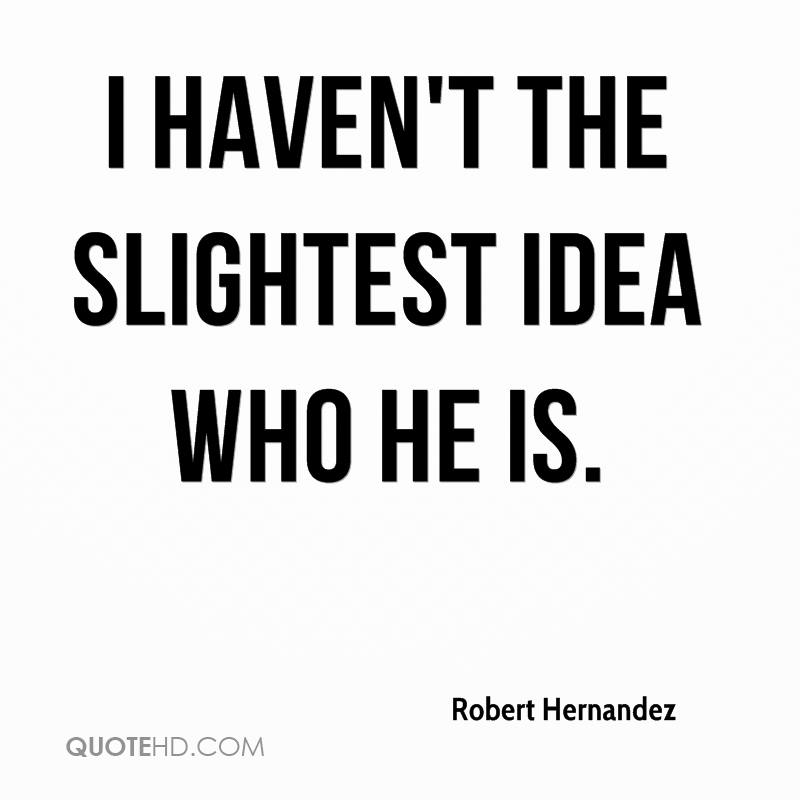 Whoever he is, I do agree with Robert Hernandez' inspirational quote… so, I'd like to be credited with this one:
"'It's not about having the skill to do something. It's about having the will, desire & commitment to be your best. -Robert Hernandez' -Robert Hernandez"
//// UPDATE: This happened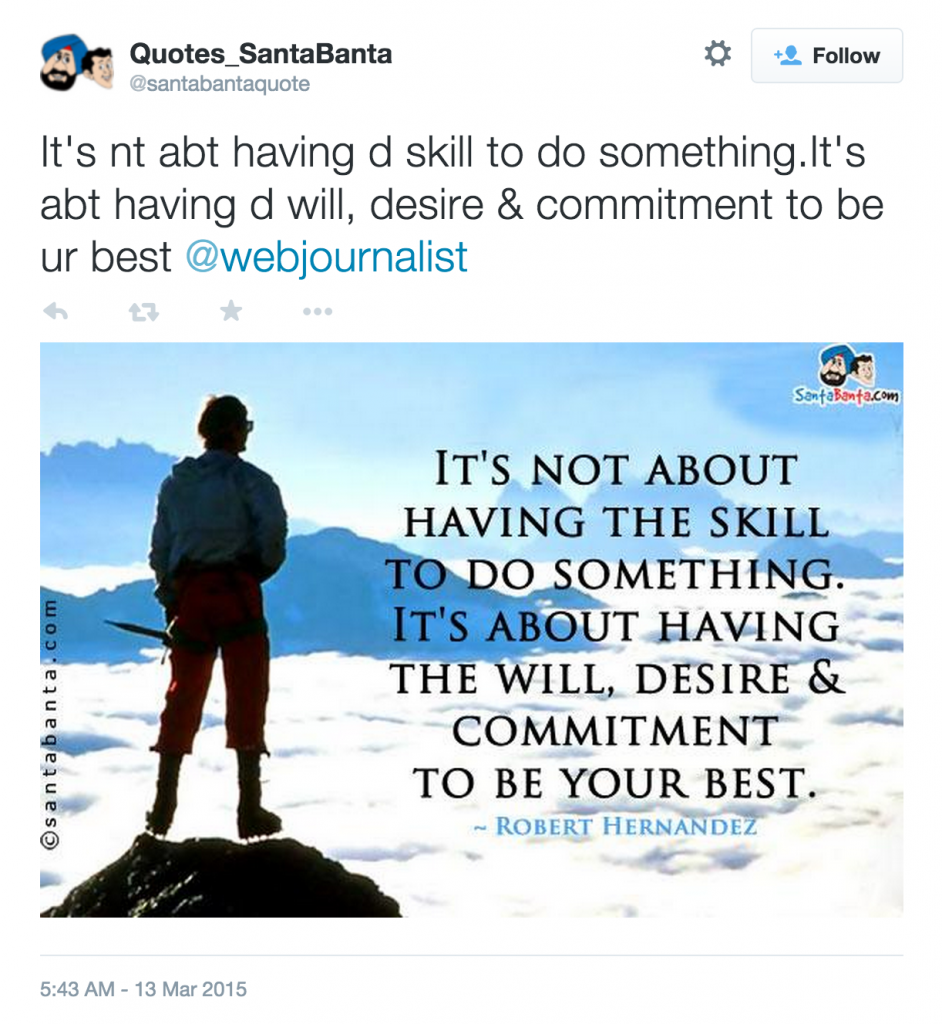 https://twitter.com/santabantaquote/status/576362959934345216