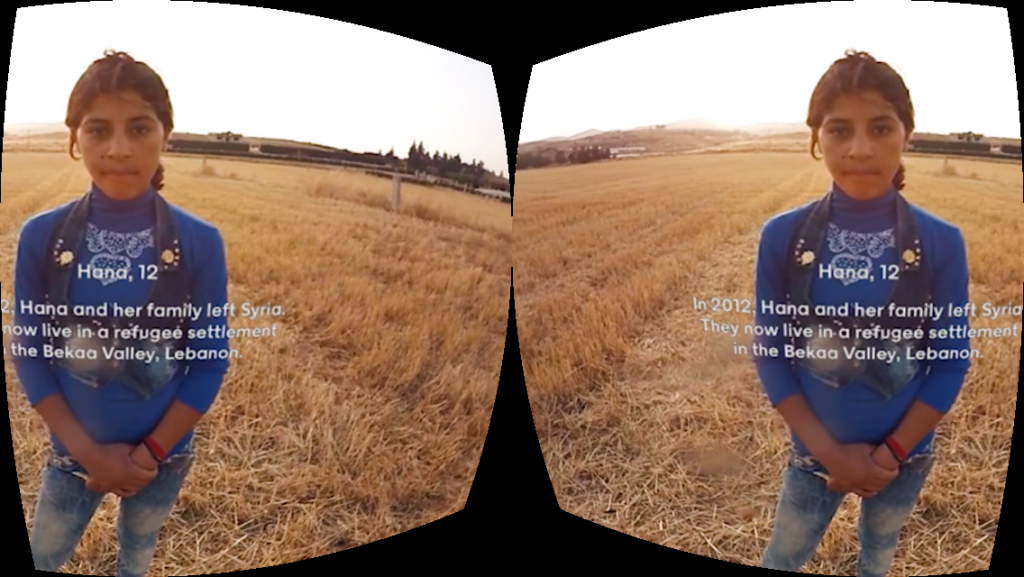 I watched NYT/VRSE's VR mini documentary called The Displaced, through the newly launched NYT VR app and it is clearly a sign of things to come.
Here are some thoughts after I watched the piece.
First, like other VR apps, the app itself took seconds to download, but the actual VR content took more time. The Displaced was 329MBs and took a few minutes to download. How long? I don't know, I set it to download and worked on other things.
Whether we like it or not, this is the current state of VR… streaming is still clunky, but, of course, it's just a matter of time before the tech catches up.
Now the piece itself.
It was gorgeous.
There are some truly beautiful shots they got and could only capture through a 360 rig.
They displayed creativity by having diverse shots, ranging from static with a tripod to mounted on a bike to handheld by a kid run after another.
The stitching, which is one of the major challenges in video VR, was pretty impressive and, based on the shadows the rig left, this was captured and stitched through something more advanced that the "simple" 6-camera, GoPro rig. Perhaps a
Jaunt VR
or
Nokia's Ozo
setup.
The audio was the "voice of god" style and was not 360, but it was still powerful to hear the children in their our voices and languages, telling their own stories.
Due to the languages, the piece relied on subtitles.
And, while they cleverly placed the subtitles around three locations, the text was still hard to read, at least via Google Cardboard.
Bonus: You can watch this piece holding your phone vertically and but's a great experience. (Whether you like it or not, vertical video is winning!)
Now, the bad news.
Outside of the high-level understanding of the story – three displaced kids – I don't know what they really said. I couldn't quote it back to you.
This is one of those it's-beautiful-like-Snow-Fall-but-I-don't-remember-the-actual-story situation, which VR is going to face as it starts out.
Most VR offers the flash of new and cool through tech rather than substance of story, but this piece really tried to deliver the story. It has incredible shots and visually takes advantage of each 360 degree.
But it's not a powerful piece like, say, Perspectives I: The Party.
The real test is whether or not people download the next set of stories and continue to use the app – with or without Cardboard. That's a high bar that content I can't remember may not make it over. It's a high bar that we all have to overcome if we want this to truly take off.
I am excited for what's to come and – from I hear through the VR community – you should be too.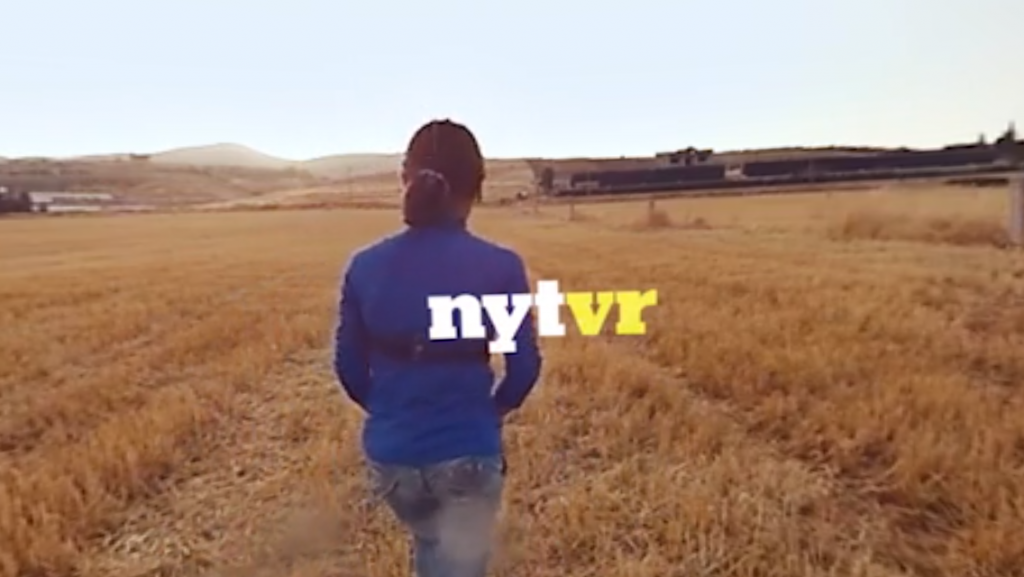 I spy the production crew (the only show you really see them).