Tech has always been dorky. Long before Google Glass, nerds were looking like geeks in the name of innovation.
I've done my share of looking foolish, but I do it in the name of journalism.
This week marks the start of my latest innovative, hackathon style course… this year it's Virtual Reality Journalism. (Last year it was Glass Journalism and Augmented Reality Journalism before that.)
This week also marks the 10-year anniversary of Hurricane Katrina.
There are a lot of things to remember and reflect on, especially in regards to journalism. I remember the amazing work done by the Times-Picayune/NOLA.com, that literally saved lives.
But, perhaps because I am a dork, I mostly remember this photo:

VR is something that I've always kept my eye on. My experience began with Apple's QuickTime VR Studio and I managed to work that tech (paired with ambient sound) into some multimedia coverage I did at the Seattle Times.
Those links are pretty much dead, but the Bering Sea and the Olympic Sculpture Park were two projects I did this with.
That said, the first time I saw 360-degree video in news was ten years ago when MSNBC's special Katrina project Rising from Ruin.
I saw the video and was blown away (video no longer works… they killed it, I think, for their year anniversary).
But they kept this page… a page I looked at in awe.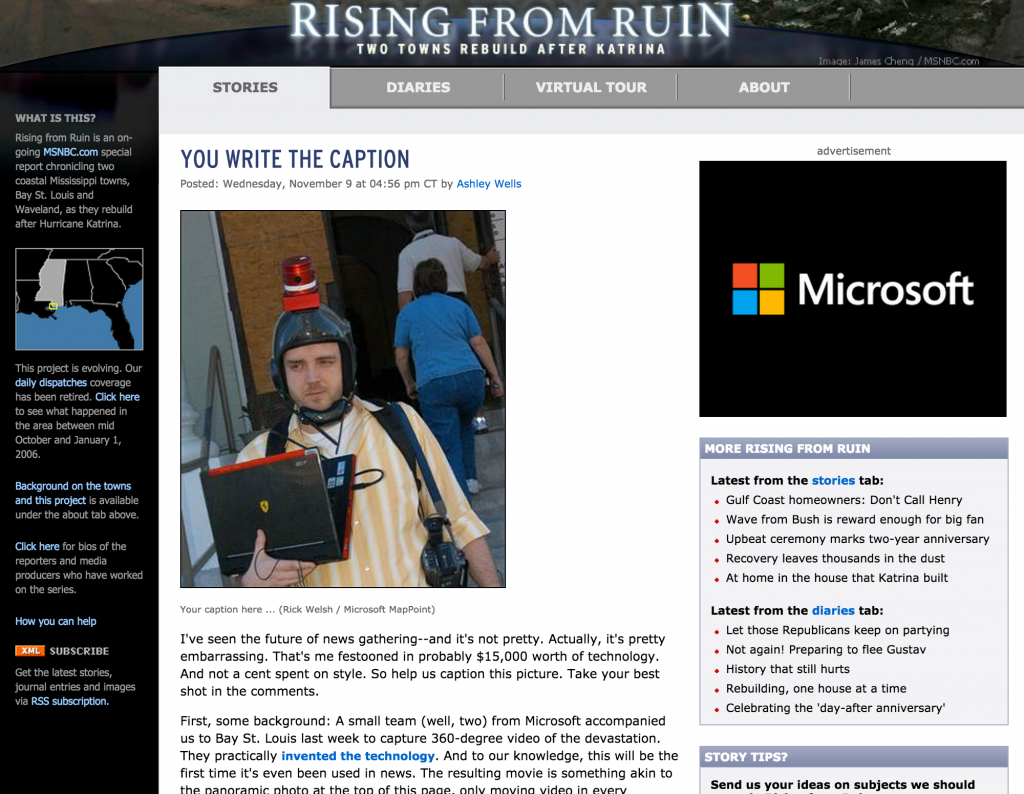 Direct link: http://risingfromruin.msnbc.com/2005/11/you_write_the_c.html
It never occurred to me to reach out to the guy in the photo (Ashley Wells / @DangerWells), but I did today: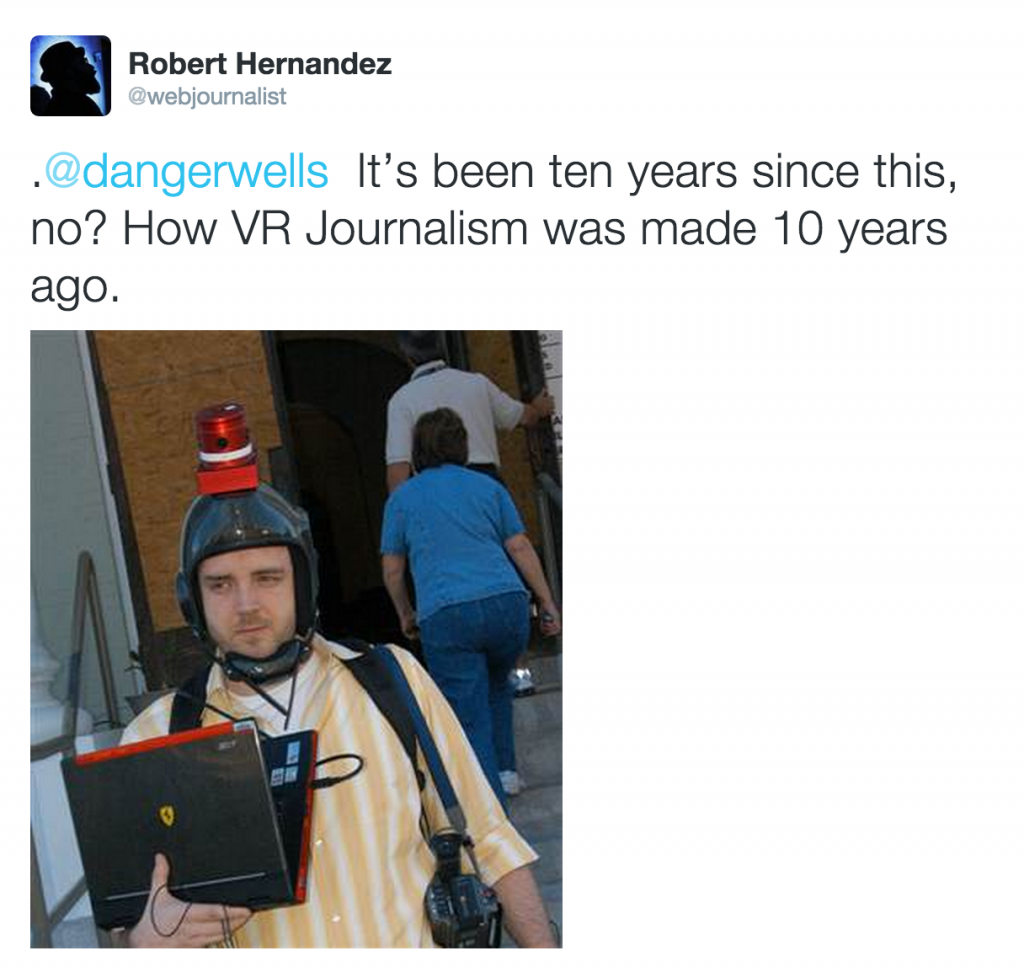 He replied:


While impromptu and we both don't have the time, I asked him for an interview. I'll keep you posted.