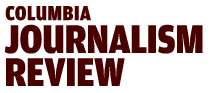 I'm really proud to share that two of my projects were featured in the Columbia Journalism Review – in both print and online.
While you can read the article online, I strongly recommend you check out the latest issue of the print magazine, which focuses on The Future of Media (this minute, at least).
In it you'll find a two-page spread about my Tech & Tools project, where a Mad Men version of myself showcases some of my favorite apps. Below is a screenshot of an early proof, but go get the magazine!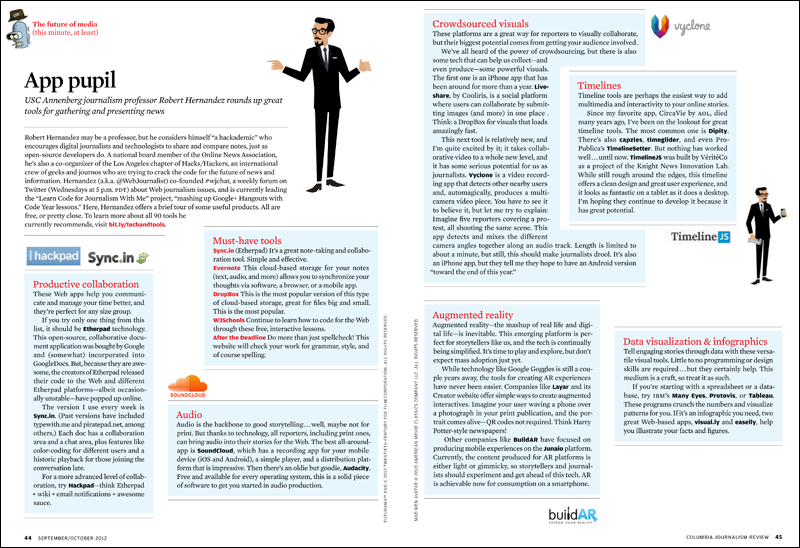 Coincidentally, a few days later, CJR also decided to write a piece for its site exploring Twitter chats: Building a community 140 characters at a time.
While others are mentioned, #wjchat was prominently featured. For those that may not know, Twitter chats are virtual meetups held around a hashtag to discuss a topic. #wjchat is on Web Journalism and is a chat I created with four others in February 2012.
It's crazy to think that this weekly miracle has been happening for two-and-a-half years!