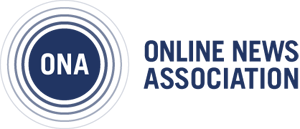 There's more work to be done.
A lot more.
Simply put, that's why I am running for re-election to stay on the Online News Association's Board of Directors.
As I said when I first ran, I believe ONA needs to be the center organization leading and guiding our industry forward. That goal and need is as strong as ever.
A core part of my work — from teaching/training to #wjchat to Learn Code for Journalism to Tech & Tools to Horizontal Loyalty — is in sync with the organization's mission: empower journalists to move our industry forward.
I'm proud of the work we have done in the last two years with the board. The organization has added more training, offered more scholarships, expanded its programs and has taken important steps to solidify itself as an essential part shaping the future of journalism.
But please don't think it's easy.
It takes a lot of work and I am fortunate to work along side with incredibly smart and passionate board members and staffers that give it their all. You have no idea. (If you see them at ONA12, please thank them for their work. Hell, buy them a drink!)
I feel that I contribute to the organization. I bring diversity — culture, age, ethnicity, location and experience — to the group. I bring my Web/tech background and experience to the organization. And I… how do I put this? I'm that guy … that one who asks tough questions to keep us honest and hold us accountable. Some of you saw that with the Patch thing. It was not a fluke. Ask my peers, they see it in our board meetings.
We face other challenges too.
As an organization, we need to find scalable ways that tap into the diversity of our members' skills/experiences to share them and help them grow.
Web journalism is a broad term. Because we are inclusive, it's an incredible strength for ONA. But if we don't take advantage of it correctly, we look unfocused and diluted.
I think ONA needs to be the place that brings the diversity of Web journalism together to grow stronger together… and I'd like to continue to be at the table to make this happen.
Please help shape the future of this organization and journalism by voting.
And, if you think me worthy, please consider voting for me. I'd truly appreciate it.
Thank you,
Robert
Read my bio here