It's me… at Time Square!!!
As part of the promotion for #connectchat, a Q&A conversation conducted by PRNewswire's ProfNet and held on Twitter, they posted my mug on the side of the Reuters building in New York's Time Square. Not exactly sure I merit this, but I will say this is as awesome as it is awkward.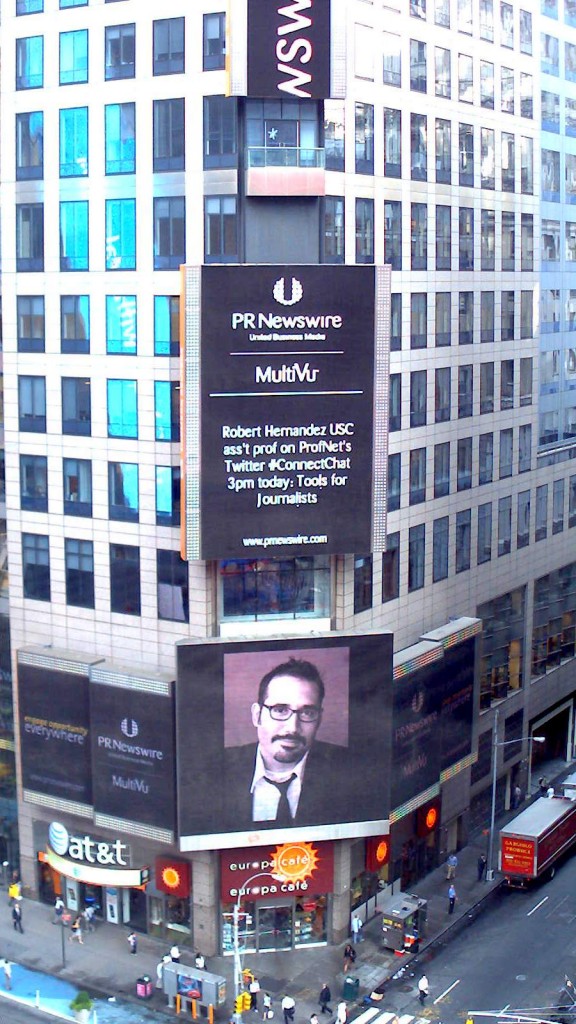 Question: Is it "at," "on" or "in" Time Square? Please advise.