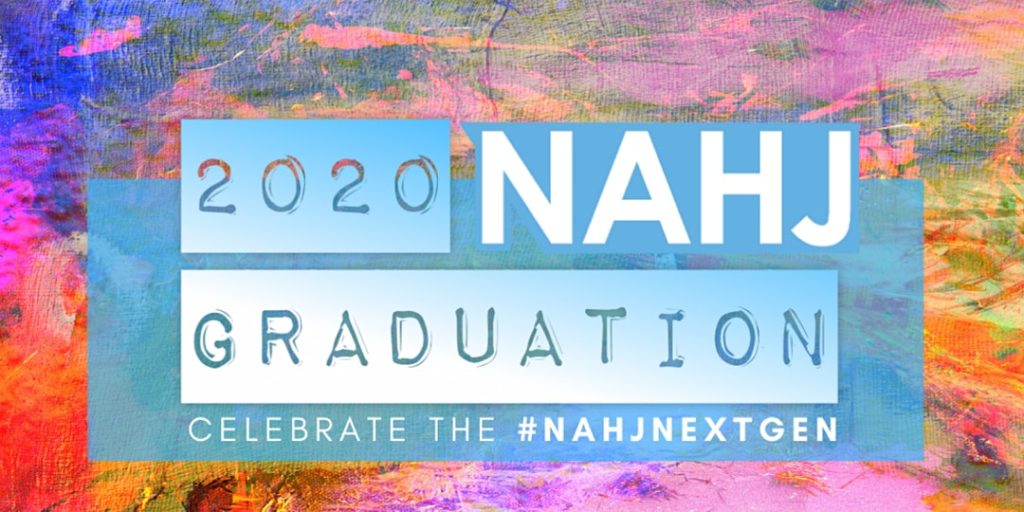 The National Association of Hispanic Journalists held a virtual graduation for Latnix students who graduated this year and I was asked to join an incredible group of journalists to give a 5-minute speech.
The event featured Latino/a leaders and role models in the industry, including special remarks from keynote speaker María Elena Salinas alongside Maria Hinojosa, José Díaz-Balart, Fin Gómez, Obed Manuel-Estrada, Joy Diaz and more.
For those interested, here is my speech:
Hola todos,

It is a genuine honor to get to speak to you today… congratulations on your HUGE achievement.

I want to start with a simple statement: there is no pipeline problem.

Managers like to say they just can't find qualified journalists of color when hiring for a position.

We know that is a lie… How? Simply because you exist.

You prove them wrong.

You have been proving them wrong before college… and you will have to continue to prove them wrong after college.

Look, you deserve to be hired.

Your voice deserves to be heard.

Your work deserves to be supported.

You deserve equal pay for equal work.

You deserve mentorship and growth.

You will deserve that promotion.

But, the reality is, you might not get it.

And that's not okay.

Here's the thing: you don't have to settle for their answer.

You are going to have to continue to fight to get what you deserve… and it won't be easy.

To quote a wise man: "We gotta be more Mexican than the Mexicans and more American than the Americans, both at the same time. It's exhausting!"

For the record, I'm not Mexican. Pues, I'm Salvi. 🇸🇻

But the point is still the same… we have to work harder than others to get what we deserve.

It's tiring.

It's frustrating.

It is not fair.

But it is extremely important.

We need your voices.

Our diverse communities need your perspective – need your physical presence – in our newsrooms across the country.

I've been in newsrooms where the janitor and I were the only Latinos.

I've been in newsrooms – big ones – where me and a Korean guy were the only ones who spoke Spanish.

I learned, somewhat reluctantly, that I needed to own a seat at the table.

It is scary… to take that seat – I am talking about a literal seat – at the table during the morning meeting or A1 meeting.

But I took that seat.

And we need you to take that seat too… not only for our community, but for every community that isn't at the table.

Yes, sometimes we will have to build our own table.

Sometimes we have to take a smaller seat.

Sometimes we'll be at the head of the table.

But we have to make sure we're in the room and at that table.

It's exhausting, but important.

As you continue your journey and dive into your careers, I want you to remember two things:

1. As our Queen says: Always stay gracious. The best revenge is your paper.

2. And, lastly, don't give up. You've still got a lot of motherf*ckers to prove wrong.

Congratulations Class of 2020, Class of COVID19, Class of The Uprising.

Continue to prove them wrong and Fight On!