USC Annenberg's Ruben Salazar Project launches
After a lot of work by the university, journalism school, faculty, but, most importantly, students, I am proud to announce the launch of the Ruben Salazar Archive site: http://www.rubensalazarproject.com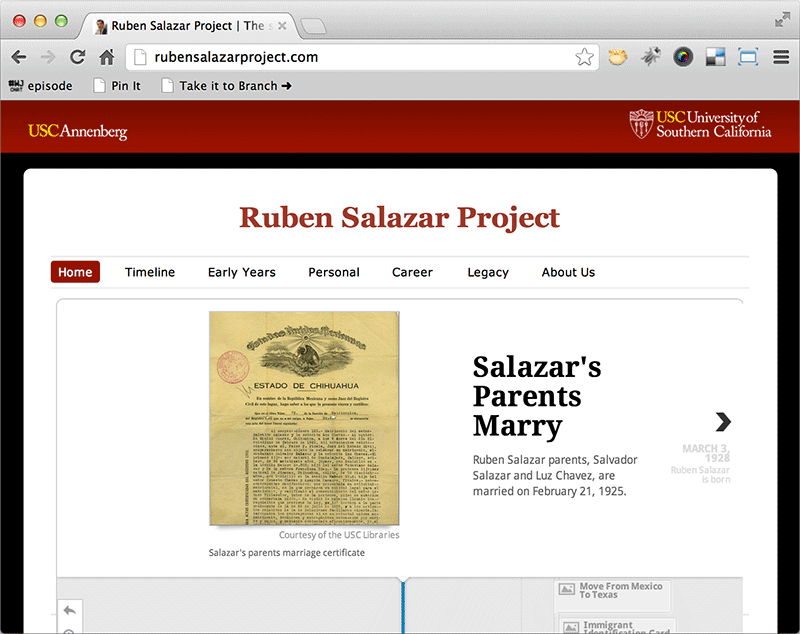 As part of an experimental directed research course, led by Félix Gutiérrez and myself, nine students had access to the legendary Los Angeles reporter's personal archive, which was donated by his family to the university.
These students were among the first at the university to review the items, most was which were unknown to us, as part of the class to try to tell the private story of a public figure.
As the students indexed and digitized the content of these boxes, each one of them identified a story to tell to help bring this historical figure's past come to life.
The work resulted in this rich site, which includes an interactive timeline (it looks amazing on a tablet).
The students were:
Elaine Baran, Melissa Caskey, Juan Espinoza, Regina Graham, Gustavo Gutierrez, Grace Jang, Elena Kadvany, Bianca Ojeda and Frances Vega
Learn more about the project here.